Creative Destruction, GPS, Technology & Towing Industry Software.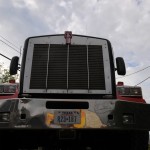 Before we discuss software, and more specifically VTS Systems towing software and the future of GPS Vehicle Tracking, let's talk about technology. The problem with technology is that it is always changing; stepping back in time to our great grandfather's era when Ernest Holmes created the first tow truck, the concept was revolutionary and this man's vision created the tow industry we know today. Back 1916 a technology cycle (the time it takes to invent the next generation of technology) was about 45 years, today a technology cycle might be as little as four or five months. The more we learn about everything, the more we understand, and the shorter the technology cycle.
What you may ask is, "What is creative destruction?"
Simply put, it is man's desire to fill a need, to explore new ideas, new technologies, and develop new tools, with the result being efficiency and profit. Unfortunately, there is a destructive element to man's creativity. Just as the invention of the farm tractor supplanted thousands of agriculture workers, and the automobile replaced the horse and buggy, creative destruction will inevitably change the towing and VSF business. What is new today is old tomorrow!
There are many parts of your business in which creative destruction will bring about change, but non-more so than the move towards the integration of information between the office and the tow truck. This will include what we erroneously call GPS; (Global Positioning Satellites) the GPS and cellular networks allows us to send/receive data from any vehicle equipped with a wireless transceiver. This technology provides the ability to collect and interpret the health and well being of any vehicle in your fleet, not just its location, speed, etc. VTS Systems was one of the first software company to integrate vehicle-locating technology into its software, back in 2005. As I suggested earlier, the problem with technology is it continues to change such as incandescent bulbs to LED's. In the past ten years, VTS Systems has completed two major reviews of GPS/vehicle locating technology to keep our customers competitive. Each review resulted in major changes to our software as the technology continued to change!

Most in our industry rightfully see the tow truck as the revenue generator and in the near future, that will not change. This month the USDOT issued its first guidelines for the manufacture and operation of driver-less vehicles on public highways, and the HD trucking industry quickly forecast that driver-less over-the-road transport trucks will be commonplace within five years, although I do not foresee replacing the tow truck driver anytime soon. Some do not acknowledge, and others fully comprehend the importance of the office/truck/GPS integration, the flow of vehicle and workplace information in tomorrow's tow company. This integration will directly affect the skill sets needed by your employees to remain competitive, and employed. Moreover, it will reflect how efficiently you manage your business, your money, and ultimately your company's profit margin.
Creative destruction is shaping the office/truck/employee of the future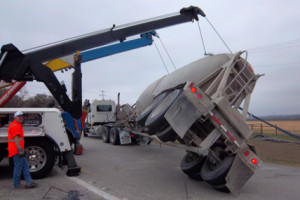 Unless we collectively make a concerted effort to embrace and understand the creative changes that are coming, many will become the dinosaur that we all fear. If every office computer and software application could be fixed with a squirt of oil, a screwdriver and a wrench, every tow company owner would have two in the garage next to his/her favorite truck. Sadly, computers and software are not mechanical by nature, but electronic, and for many this may require a completely new skill set. Acquiring a basic understanding of how computers work is relatively easy; ask your children, or better still, your grandchildren. If that is not an option, set about upgrading the skills of your employees, call your local community college and inquire about basic computer courses for adults. Community Colleges often offer learn-at-your-own pace courses, these are easy to sign up for and cost effective. You might also inquire if federal or state grants are available for retraining employees.
If you are not yet thinking about the creative destruction
That will inevitably continue to challenge you and change your business, then you should be. Ultimately, the office of tomorrow is in cyberspace, where the "Internet of tomorrow" will provide access from anywhere and by anyone from any computing devise. The efficient towing company of tomorrow will demand MOBILITY, FLEXIBILITY, SIMPLICITY, and SECURITY. Depending on the size of your company, you may or may not need full-time office staff, VTS Systems has offered a fully automated, paperless solution for more than 15 years, its recent entry into web/cloud based technology only adds to the evolution, removing more bottlenecks, questions, entry errors and labor costs.
Many of you have already tested the GPS waters, some using additional third party hardware, and web-based software; others have taken integration further by having the third party GPS integrated or linked to their dispatch towing software, while others are using a GPS service provided by a cellular provider that works on a smartphone or tablet. Adding to the ever-changing mix and confusion of available options, we are beginning to see new tow trucks with OEM GPS installed, which is the right decision for you?
How do you make business sense of advancing your tow business?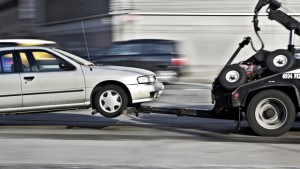 In this age of expanding creative destruction? The old adage of "Knowledge is Power" is one of life's great lessons. Talk to others in the tow industry. Seek advice for from someone you trust, and who's opinion you value. Look into the cost of acquisition, versus a three or four year lease. Ask your accountant or financial advisor, about the tax benefits of a lease versus buying, given the speed of today's technology cycle, any electronic commodity you acquire today will reach its half-life in two years, if not sooner. A lease is a complete tax write off, similar to buying fuel, and therefore can be cost budgeted. Some experts predict that tomorrows GPS technology will be free of its current hardware limitations, and be just a web/cloud based app, a sophisticated app, but an app you rent or license, just like your towing and VSF software. Add to the cost of the lease, the airtime costs, third party GPS transceivers are little more than a data cellphone, and the cellular carriers will want their piece of the pie. Add all of the cost together and balance the cost against savings in labor, fuel, truck maintenance, and don't forget to add in the customer service benefit.
What should you look for in towing software?
Although not all Towing and VSF software and GPS companies are created equal, most will provide you with effective operational software, basic GPS hardware and web portal (access to the GPS software) that will enhance your business. The Internet of tomorrow is a journey, not a destination. Learn as much as you can from anyone who has knowledge of the towing industry, and who is technically IT competent. Do your homework; visit industry tradeshows, search the web, talk not only to the GPS company salespeople, but talk to an independent local GPS installation technician, they often have valuable product opinions, or to customers who you feel have similar life experiences.
You already know your business needs, make a list of GPS features that you deem essential, cover the basics, and ask about specific features. You should feel ask for comparisons and specifics regarding GPS features and how these will benefit your company's needs. Talk about how you currently process tow tickets, and other data, look for synergies and reductions in the time it takes to accomplish a given task.
VTS Systems is the only North American software company that offers both server/PC and cloud-based solutions and considers ongoing "best practices" support for its clients an "everyday must provide". VTS Systems believes in "Relationships built on trust, one client at a time." Call to inquire how we can help 281.373.3072 Ext. 2, ask for Charles, or one of the partners, or visit our website www.vts-systems.com